Why I Use Personal Injury Experts to Build an Injury Case
Written by Joseph A. Nagy, Edmonton Injury Lawyer
When you are my client, I prepare your case for trial. If settlement happens along the way, that will be a good thing. I do not prepare cases to settle them, and I do not passively gather medical evidence to present to the insurer to ask for money. This is poor advocacy. This is not "building an injury case" for the client.
I prepare cases to go to trial. I build an injury case by using scientific, medical, and other personal injury experts who are prepared to testify at trial. Insurance companies know I build injury cases that increase their risk of not settling. I take great pride in standing up for the little guy and making insurance companies pay fair compensation.
So when you select an injury lawyer, ask these two questions:
How will you build my personal injury case for me?
What personal injury experts do you foresee retaining?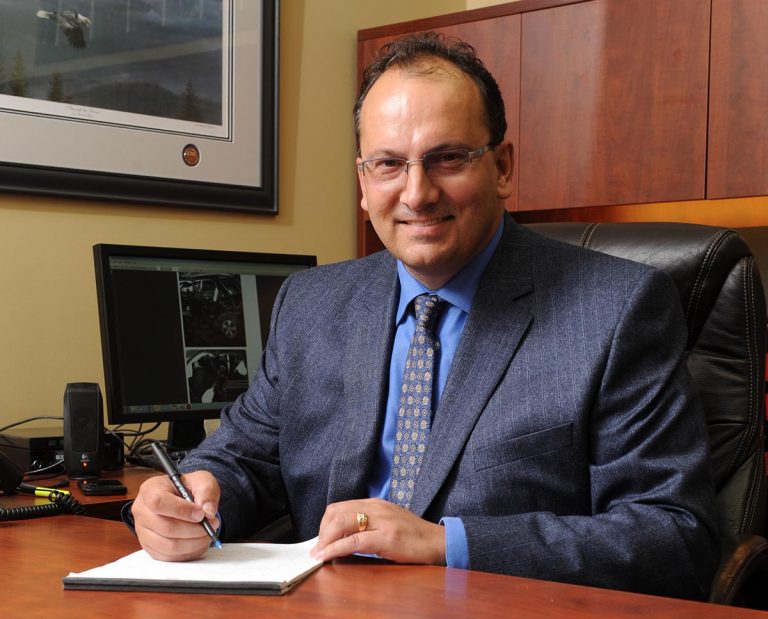 Joseph A. Nagy, Edmonton Injury Lawyer
Why Does an Injury Lawyer Prepare My Case for Trial?

The truth is that most personal injury cases resolve (reach a settlement) without trial. Nevertheless, the best way to settle your injury case and receive fair compensation without going to trial is to demonstrate to the insurance company that you are ready to go to trial.
How Does a Personal Injury Lawyer Build an Injury Case?
The injury lawyer retains personal injury experts. They focus their opinions on heads of damages (losses for which compensation can be legally claimed in your case). You may be able to claim some or all possible heads of damages depending on the facts of your case. The experts maximize each particular head of damage.
Here is a hypothetical fact pattern to build an injury case for my Client X.
Client X is a 20 year old male passenger in a motor vehicle. After stopping at a stop sign, the driver of that vehicle exits a secondary road on to a main highway. An oncoming driver traveling 150 kms in a 70 km zone hits the vehicle. The oncoming driver would be negligent, but he may not be honest with his insurer about his speed. Client X sustains orthopedic injuries and a severe traumatic brain injury. These injuries affect his speech, mood, behavior, and mobility. The client requires constant ongoing supervision and care.
I retain an Accident Reconstruction Engineer to:

examine the vehicles and download any data that may exist from Event Data Recorders in the vehicles
examine the vehicle in which my client was a passenger to confirm seat belt usage
diagram and measure skid marks or gouge marks on the pavement to help prove speed.
Proving the speed of the at-fault driver allows Client X to collect compensation from a second insurance policy.
Proving Client X was wearing his seat belt refutes any argument that he may be contributorily negligent, which would decrease the compensation Client X is entitled to under the Contributory Negligence Act.
I retain

a neurologist and neuropsychologist to determine the severity of the brain injury and its effects on Client X's normal activities of daily living
a Life Care Planner who assists in determining what types of things would be necessary to assist Client X and deriving a Cost of Future Care
a Vocational Psychologist to determine what, if any, alternative employment possibilities are available to Client X
an Economist to determine the future loss of income or income earning capacity and present-day value of the Cost of Future Care
an Orthopedic specialist to determine the severity of the orthopedic injuries and provide a permanent impairment rating.
All of these personal injury experts can be called to give evidence for the plaintiff at trial.
Why Retain Personal Injury Experts?
I retain the necessary personal injury experts to provide reports to present your case at trial. Every case is different and may require different personal injury experts. Retaining qualified personal injury experts builds your case and helps you win the maximum possible fair compensation.
If liability or seat belt usage is an issue, I may retain an accident reconstructionist engineer.
If you have mental anguish, I may retain a psychologist.
If you have a moderate or severe traumatic brain injury, I may retain a neurologist and a neuropsychologist.
If you have orthopedic injuries, I may retain an orthopedic specialist.
If you require a significant cost of future care, I may retain an occupational therapist to conduct a functional capacity evaluation.
If you have a significant loss of income, I may retain a vocational expert and economist.
If you have chronic musculoskeletal pain, I may retain a physiatrist.
Medical experts are generally not treating practitioners, although they should review all of the prior and relevant medical history documents in your case. So, for example, an orthopedic surgeon will provide expert opinions and recommendations but not treat you. The exception to this rule may be a TMJ specialist who may provide you with a splint and have you attend for regular splint adjustments.
What Is the Role of a Personal Injury Expert?
A personal injury expert is not to be an advocate for either party. The expert is providing guidance to the Court to help a court render a decision about your injuries, pain and suffering, cost of future care, income loss, seat belt usage, liability issues etc.
How Are the Reports of Personal Injury Experts Used?
The reports of personal injury experts are crucial to proving your case.  Expert opinions and reports are prepared for trial purposes. Personal injury litigation is often a battle of experts.  For every expert the plaintiff retains, the defense can retain a like expert.
When Is a Personal Injury Expert Retained?
When an expert is retained differs in every case. Remember, personal injury litigation is often a battle of experts. The opinion of one expert may rely on the opinion of the previous expert who may rely on the opinion of an expert that came before him.
For example, an orthopedic specialist may provide a permanent Impairment rating and describe the specific injuries, diagnoses, and recommendations upon which a functional capacity expert (occupational therapist) can provide a "Cost of Future Care". The "Occupational Therapist Report" may be provided to a vocational expert who can determine what types of careers you may be suited for in light of your functional capabilities and restrictions as outlined in the occupational therapist's report. An economist can then calculate loss of future income.
Think of it like building a house.  You don't get all of the trades people on the lot at the same time.
In What Order Are Personal Injury Experts Retained?
The typical order for retaining experts in a personal injury claim is that plaintiff retains all of their expert reports first and then serves them on the defense. The defense then schedules their equivalent expert medical assessments and obtains other expert reports. The plaintiff may retain sur-rebuttal reports to the defense expert reports. Your case may then be ready to schedule for trial.
Hire an Injury Lawyer Who Knows How to Build an Injury Case
You want to receive fair compensation for your injury. Make sure your injury lawyer knows how to build your case, what personal injury experts to involve, and when to retain them. By demonstrating to the insurance company that you're ready for trial, your injury lawyer will be ensuring you get the best compensation possible.
Please contact Joseph A. Nagy Injury Law for a free consultation and ask: "How do you intend to build my injury case?" Matt
I was hit by a car while walking in a crosswalk. One driver stopped to let me cross but the other went through and hit me. I was taken to hospital with multiple injuries. My most serious injuries were a Mild Traumatic Brain Injury, vestibular dysfunction, and torn ligaments in my knee. Joe came to see me in the hospital. He quickly retained an investigator to obtain transcribed statements from witnesses at the scene. These were helpful because the insurance company argued that I should be partly at fault because I was not paying attention when I was walking in the crosswalk. Joe retained an orthopedic expert, and occupational therapist, an otolaryngologist (ENT), a vocational expert, and an
economic loss
expert to prove my case at trial. We settled the case outside of trial for a very reasonable figure. Joe is a very experienced injury lawyer and a good negotiator. I am happy that I retained him. M Kritz
I would like to thank Joe, Nicole, and the rest of the team for handling my case. I originally had my case handled (albeit poorly) by another firm and decided to move it over to Joseph A. Nagy Injury Law. The team helped me every step of the way with medical experts and legal advice. I was more than satisfied by the way the case was handled and they helped me reach a settlement with the other party. I recommend your firm's services to any friends or family that are in need and I will certainly return for more business if the need arises. navtej Sabhi
Joseph Nagy and his firm really helped me alot in terms of getting all the medical diagnosis and help needed. This firm helped me in all the little steps from time to time and provided me the right legal advice. More than case study its really important to get right medical help and getting proper financial aid in recovery . This firm hepled me alot in pointing at right direction at right time which helped me in recovery without any halt or finacial problem.
I cannot stress enough to anyone reading this that finding a lawyer and medical care is really important in first few days and it can affect your process and assistance in recovery . I made a mistake of going to a lawyer and not taking any accident and injuries seriously in first few days . After meeting Joseph naggy i got to know that i have a TMJ and other few related problems because of my accident which i would have ignored because of not seeking right medical help. Try not to make same mistake as mine. Seek legal and medical help ASAP after getting into an accident.