7 Steps to Find the Best Car Accident Lawyer in Edmonton
Written by Joseph A. Nagy, #1 Car Accident Lawyer Edmonton
What are the factors to consider when choosing a car accident lawyer to handle your injury claim? You already know the goals.
You want to identify an experienced car accident lawyer with a track record that matches your specific needs.
You want to hire a personal injury lawyer who understands how you feel and knows local laws.
You want an injury lawyer who will stand up to the insurance company and win you the compensation you deserve.
Perhaps most importantly, you want an injury lawyer who values you and doesn't just see you as another case.
Follow my 7 steps to find the best car accident lawyer in Edmonton — the injury lawyer who is right for you.
1. Start by creating a shortlist of car accident lawyers with lots of experience handling personal injury claims
Ask your friends and family if they can recommend Edmonton personal injury lawyers. Then search online. Focus on injury lawyers who have extensive experience with injury claims from motor vehicle accidents. Car accident lawyers with that kind of experience will know what to look for when they review the evidence related to your claim. Your shortlist will probably include the names and contact information for 5 or more car accident lawyers.
2. Know how to reduce your car accident lawyer shortlist
Here, you go from the more general (identifying experienced car accident injury lawyers) to a more specific focus. You are looking for a car accident lawyer who has experience handling your particular type of accident and injury. These injury lawyers will be best positioned to advise you on your injury claim. They will also be able to determine from the databases they can access and from their own previous cases the amount of compensation you can expect.
Think about your vehicle accident first. Were you involved in a T-bone accident? A rear end collision? A multi-vehicle accident? You want to know if the Edmonton car accident lawyer has handled the type of motor vehicle accident that caused your injury.
Then think about your injury or injuries. Did you suffer a broken leg? A minor injury? Multiple injuries? Sadly, sometimes a brain injury or wrongful death is involved. Again, you will want to know if the car accident lawyer has previous experience with injury cases like yours.
Finding the answers to these questions is not always easy. The car accident lawyer's website may help. My own website provides information on my experience with each of the major types of vehicle accidents and personal injuries. Regardless, you should ask about the car accident lawyer's experience during your free consultation meeting.
3. Focus on qualified, local personal injury lawyers.
A local injury lawyer is someone who is licensed to practice and has an office in your jurisdiction. In general, that means the car accident lawyer's office will have full-time staff and their practice will also be headquartered in your jurisdiction. Why hire a qualified local car accident lawyer? Consider these advantages with Alberta chosen as the jurisdiction.
A qualified Alberta injury lawyer will know the Alberta laws and regulations relevant to your case. They will know the relevant national and Alberta case law. In other words, the local car accident lawyer will know the legal grounds required to successfully prove damages from your accident.
The injury lawyer will have earned their reputation in Alberta. You are hiring an experienced Alberta lawyer, not a national firm that sometimes has an injury lawyer sitting in a satellite office in Alberta.
You can meet with the lawyer when you need to discuss your car accident claim. The Alberta injury lawyer will have full-time staff in their Alberta personal injury law firm offices and be able to meet with you personally.
The Alberta injury lawyer will know the insurance companies operating in Alberta and how they handle insurance claims.
In short, hiring an experienced and qualified local car accident lawyer offers important benefits to you. It can also lead to a better resolution of your injury claim.
4. Make sure the car accident lawyer has the team of personal injury experts to prove your damages.
Successful car accident lawyers have scientific, medical, and other personal injury experts they can call on to assess your case. These personal injury experts will testify at trial if required. In the case of motor vehicle accidents, the experts often include:
Medical
Physiatrist
Orthopedic specialist
Occupational therapist
Accident investigator
Accident reconstruction engineer
Biomechanical engineer
Such experts are only used if needed. But their expertise can be crucial in convincing the insurance company to pay you the fair compensation you deserve. Faced with such expert reports, the insurance company often decides to settle. And you receive the best compensation possible.
Set a goal of narrowing done your shortlist to 2-3 injury lawyers. Learn more about my team of personal injury experts  and how I use personal injury experts to win injury claims.
5. Look for a car accident lawyer with the financial resources needed to handle your case
You want a car accident lawyer able to cover the
costs
of handling your case until payment is received from the insurance company. The injury lawyer's
disbursements
can be for such items as requests for medical records, courier costs, and the reports of personal injury experts. Such payments can add up, particularly for complex cases that take longer to resolve. In general, that means you need to identify car accident lawyers with a proven track record of success. They have probably been in business a while and successfully handled a large number of car accident personal injury claims.
6. Check out the car accident lawyer's reputation
You will want to evaluate the car accident lawyer's reputation. I have previously mentioned the importance of hiring an injury lawyer whose reputation was earned in your local jurisdiction.
Next, make sure the personal injury lawyer is in good standing with your jurisdiction's law society. In Alberta, contact the Law Society of Alberta.
You can also use sources like Google reviews to check out online reviews from clients. The injury lawyer does not control what these reviews say. You will probably find some spam reviews, so look for reviews from actual clients. You can find all  my Google reviews here.
I recommend you read both the positive and negative reviews. Did the client think the injury lawyer was empathetic, knowledgeable, hard-working, and diligent in providing updates? Was the client satisfied with the money they received?
In particular, look for reviews for the type of accident and injury you suffered. On my own website, I include one or more client reviews on pages about each type of motor vehicle accident and injury. See if the injury lawyer responds to client reviews. That may give you a sense of whether or not the injury lawyer will value you as a client.
Finally, check out the injury lawyer's reputation on third party review sites, such as Three Best Rated and Best in Edmonton.
7. Ask for a free consultation so that you can evaluate the car accident lawyer's commitment to you and your personal injury claim
Deciding on the injury lawyer that is right for you is the hardest step. It is best done during or following a face-to-face meeting with the car accident lawyer. Fortunately, successful car accident lawyers offer free consultations. There is no charge for these meetings.
Contact each of the personal injury lawyers on your shortlist to request a free consultation meeting. Have your documents on the accident and your questions ready.
You want to know the injury lawyer's opinion of your claim, how they plan to win your case, and what the potential compensation may be.  Keep in mind that even the most accomplished and experienced injury lawyer may need time to investigate your claim before estimating compensation.
Be sure to ask whether the lawyer you are meeting with handle your case or if different lawyers be working on your claim. Also ask about the injury lawyer's contingency fee. For instance, I charge a flat contingency fee. Some injury lawyers charge a graduated contingency fee, which means they increase their fees if a case takes longer to settle or goes through more stages.
Your free consultation meeting will likely determine whether you trust the injury lawyer to handle your injury claim.
If you were injured in a car accident and would like to meet personally with me, please call (780) 760-4878 (HURT) or contact me, Joseph A. Nagy, to book your free consultation.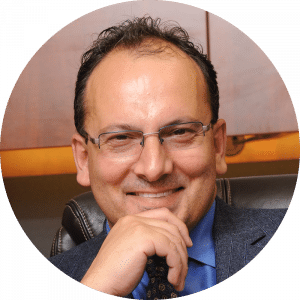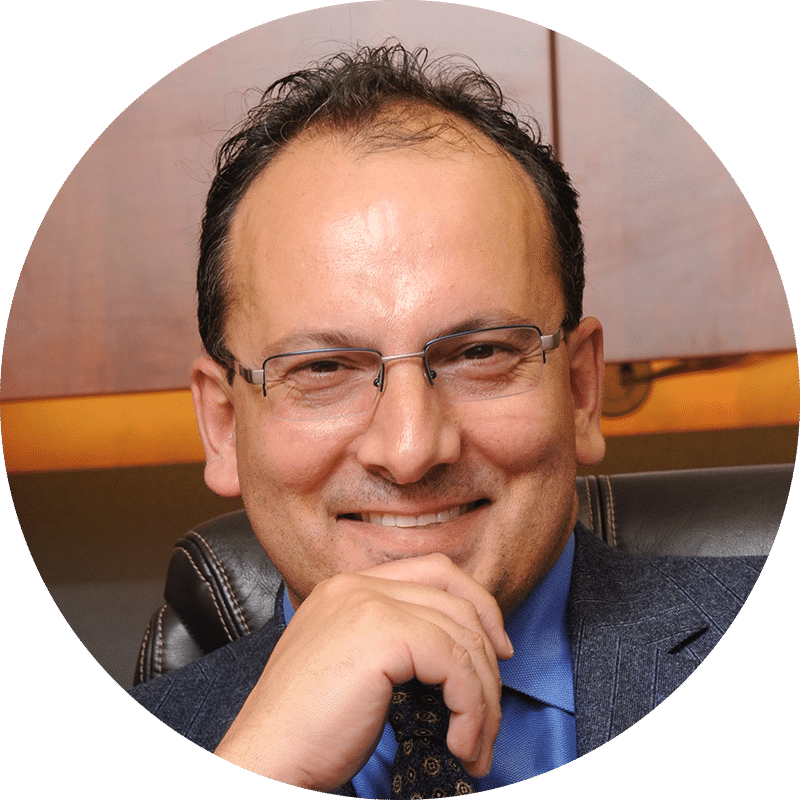 Maria D
...I am so grateful and truly appreciate all Joe Nagy and his staff did for me during my most stressful and emotional time. I was always made to feel welcome and did not feel like just another client. He is a great lawyer who definitely will represent your best interests and he has a great team working for him. I absolutely would not hesitate to refer him to others and have already recommended him. Meagan Budgell
I would absolutely recommend Joe Nagy and his Injury Law Team! I loved the consistent level of care and professionalism I received throughout the entire process. I am beyond grateful to have been a client of theirs. It changed my life, truly. Jennifer Paul
Less than a year and we had out of this world effort A+. Money in my hand feels nice. He makes money happen!!! I can proove it. Lwangis Kaluma
First time experience dealing with a car accident and injury from being rear-ended. I was stressed, in pain and overwhelmed. A friend recommended Joseph Nagy and it was the best thing that happened in my pursuit of
justice
. All the staff and Joe made me feel comfortable amidst the confusion and pain. I got the feeling that finally someone is listening to me. The most relief for me was when I dumped my endless paperwork to them and let them work their magic. At the end, I got a very good
settlement
. I will never wish for anyone to go through the stress of dealing with a car accident as it sucks life out of you. However, in the event you find yourself in a car accident, I strongly recommend Joseph Nagy Injury Law to help you fight.