Joseph A. Nagy, Edmonton Injury Lawyer
Written by Joseph A. Nagy, Edmonton Injury Lawyer
Joseph A. Nagy's Personal Commitment to You
I am Joseph A. Nagy, and I am an experienced Edmonton personal injury lawyer serving central and northern Alberta. If you are an injury victim and become my client, I make this commitment to you:
I will handle your case personally from our initial meeting until the final settlement or trial.
Your file will not be handled by a team of several lawyers, many of whom you have likely never personally met. You won't get lost in the shuffle, and you will never feel like just a number.
As needed, I will partner with top-notch medical and technical personal injury experts to help you obtain the maximum compensation you deserve.
You will not be required to pay any legal fees until I resolve your case.
Call (780) 760-4878 (HURT) or contact me, Joseph A. Nagy, to discuss how I can be your powerful ally, protect you, ease your stress and financial hardship, and fight every step of the way to obtain the best possible compensation for you.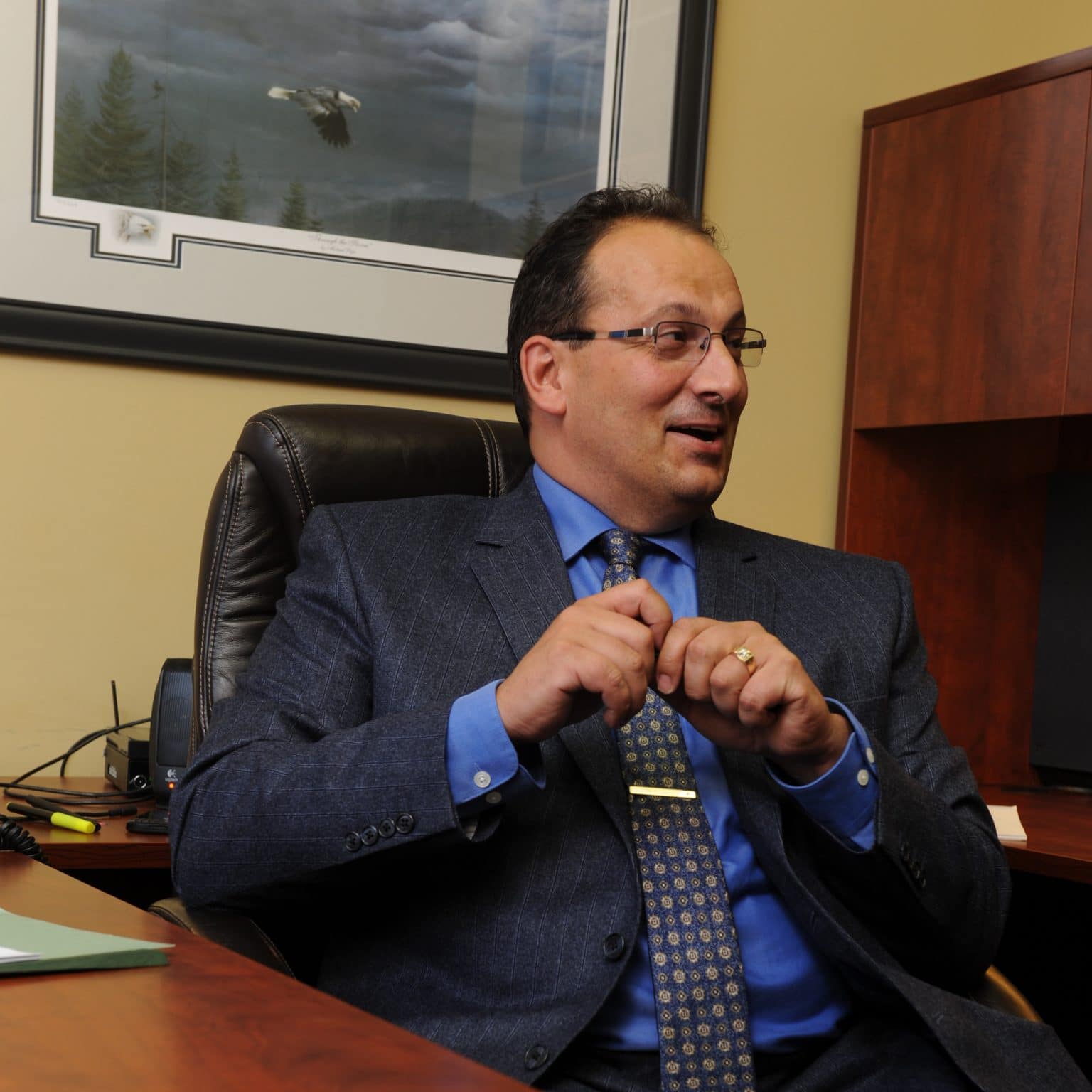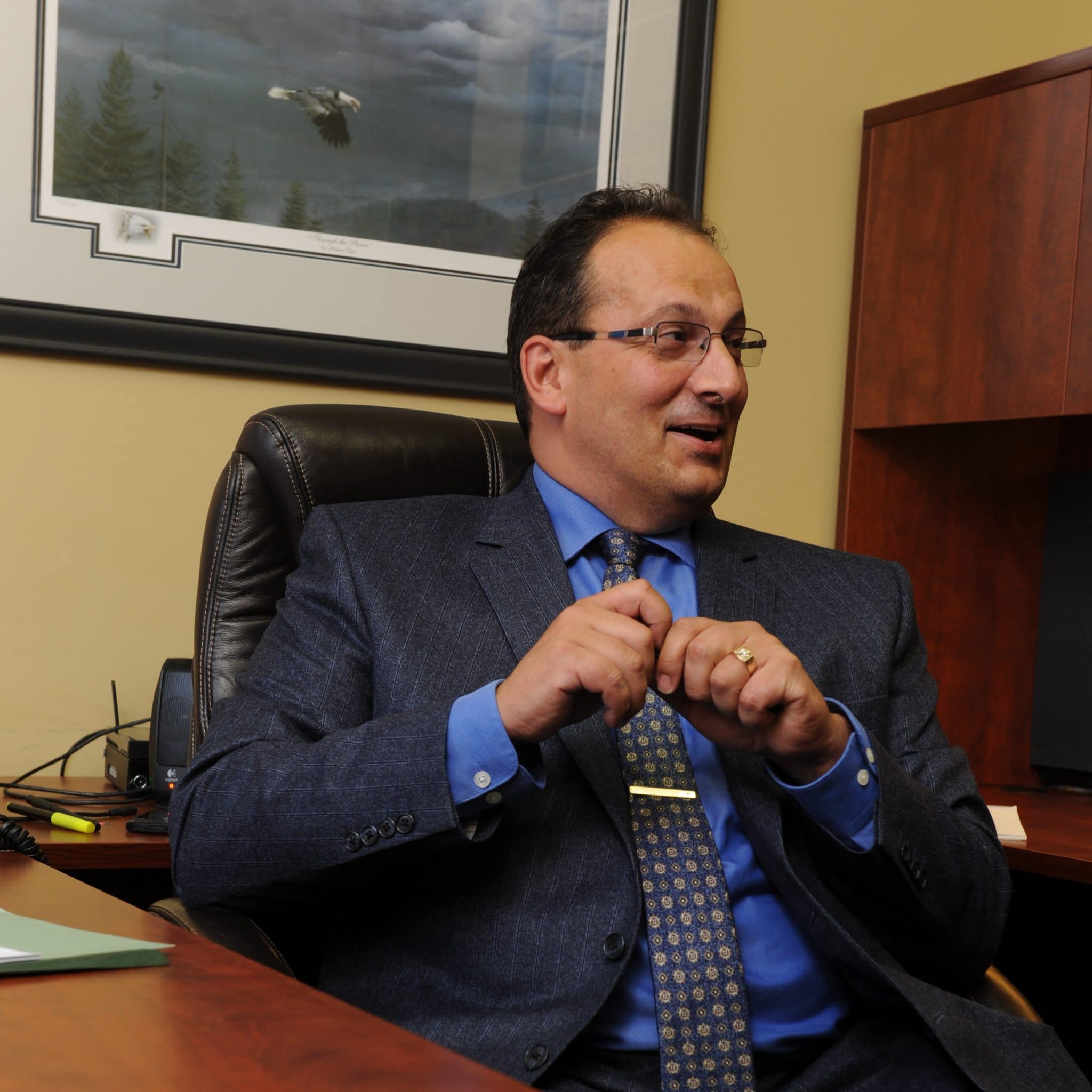 Joseph A. Nagy studied Political Science and Criminology at Simon Fraser University and was called to the Alberta and British Columbia bars in 2004. Before practicing law, he worked for six years as a Certified Journeyman Carpenter in the commercial and residential construction industries in Alberta and BC.
Joseph A. Nagy
has over 19 years of experience as a Personal Injury Lawyer
is licensed to practice in Alberta and British Columbia
has litigated in Alberta and British Columbia at all levels of Court up to the Court of Appeal
has handled thousands of cases, from minor injuries to very serious injuries and fatalities with compensation ranging from tens of thousands to millions of dollars
understands how insurers and their lawyers work—and how to use this knowledge to your advantage.
Dealing with insurance companies without representation can be intimidating as the odds are stacked against you. When you hire Joseph A. Nagy, he makes it his job to protect your interests. Joseph A. Nagy takes this obligation seriously. He only represents injured people—never insurance companies.
Alberta Civil Trial Lawyers Association (sustaining member, Board of Governors)
Brain Injury Litigation Network
As an Edmonton personal injury lawyer, Joseph A. Nagy sees many people with injuries, impairments, and disabilities. His client's personal suffering fosters his compassion for people who are injured, sick, and disabled. This is why Joseph A. Nagy supports organizations that help to assist individuals who are sick, injured, disabled, or impaired.
"The True Measure of Any Society can be found in how it treats its most vulnerable members" – Ghandi
Joseph A. Nagy is proud to support the following local non-profit organizations and causes:
Defying Limitations: A Brain Care Centre Documentary Event, June 29, 2022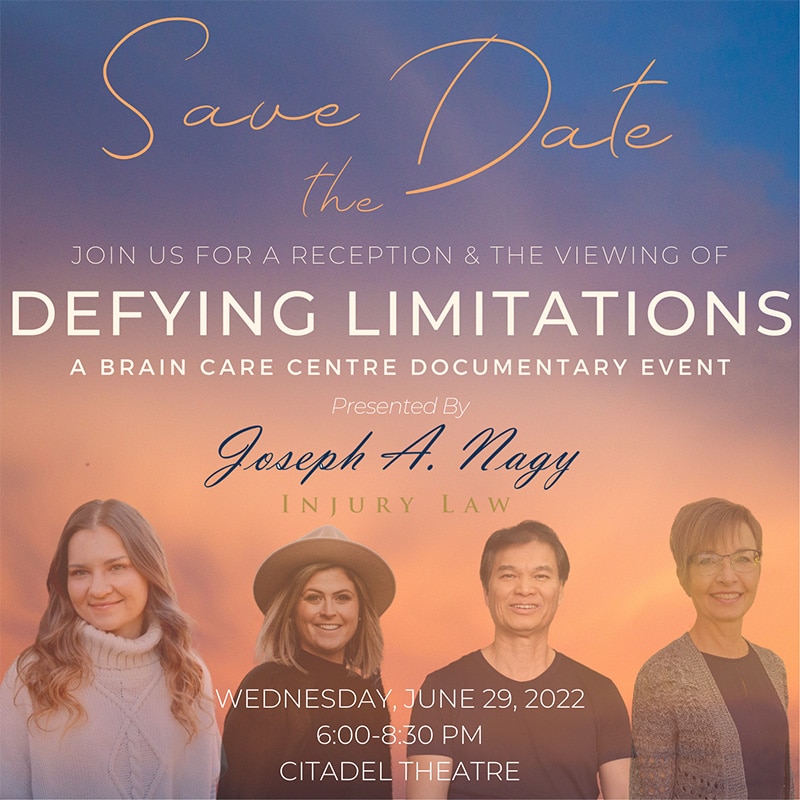 Listen to:
Bissell Centre & Coldest Night of the Year 2018 walk for the homeless
Brain Care Centre Gala Journey of Hope Gala Fundraiser 2018 – Joseph A. Nagy Injury Lawyer, Major Sponsor
Muscular Dystrophy Wheelchair Dare
Multiple Sclerosis Bike Ride
ALS Society of Alberta
Heart and Stroke Foundation
Volunteer & Professional Activities
2020 – Canadian Bar Association, Presenter: S. 581 Applications (also see A Summary of the Law on Section 581 Advances)
2019 – present: ACTLA Board of Governors
2019 – Canadian Centre for Professional Legal Education (CPLED), Student Evaluator: Negotiations
April 6, 2018 – Trial Lawyers Association of British Columbia, Presenter: "What Injury Caps Really Look Like: Lessons From Alberta"
2016 – Canadian Centre for Professional Legal Education (CPLED), Student Evaluator: Interviewing and Advising
ACTLA Seminar 2018 Presenter: "Common/Uncommon Injuries in Personal Injury Claims;" Section 581 Advances
Alberta Government Considering "Cap" on Damages for Minor Injuries
Joseph A. Nagy has always been a strong advocate for auto accident victims. In 2004, the Alberta government was considering implementing a "cap" on damages for "minor injuries." Out of concern for victims, he wrote to then Finance Minister Patricia Nelson about some concerns he had about the cap. Patricia Nelson responded stating the cap would only apply to "pain and suffering for minor injuries" and "minor injuries that heal relatively quickly." The legislation was overturned by the Alberta Court of Queen's Bench but the Queen's Bench decision was overturned by the Alberta Court of Appeal. Leave to appeal to the Supreme Court of Canada was denied. Since then, Joseph A. Nagy has fought many cases against insurance companies who argued injuries like chronic pain and temporomandibular joint dysfunction are subject to the cap. See the letter from Finance Minister Patricia Nelson here.
Leduc Chemical Plant Storage Facility
In 2014 Joseph A. Nagy represented a group of citizens from Leduc who were concerned that Multi-Chem, a division of Haliburton, was going to build a chemical blending facility near their community. The County of Leduc was considering the application of Multi-Chem for a permit to build the facility. Multi-Chem retained a large notable Calgary law firm to advocate on its behalf. The community managed to delay the granting of the permit until Leduc County Council gave some thoughtful consideration to the matter. After several County Council hearings, the Council decided to unanimously deny Multi-Chem's permit to build the facility. It was a true David vs. Goliath fight, but in the end, the citizens won!
"If you want to build this type of facility," added the residents' lawyer, Joe Nagy, "build it somewhere near where there will be no residents." Global News Edmonton: Chemical storage plant voted down
CTV Edmonton: Chemical storage plant voted down