Edmonton T-bone Accident Lawyer
Written by Joseph A. Nagy, Edmonton Injury Lawyer
I am Joseph A. Nagy, and I am an experienced T-bone accident lawyer. My firm, Joseph A. Nagy Injury Law, handles all types of injuries from motor vehicle accidents. We serve clients throughout central and northern Alberta. We have dealt with many T-bone accident cases where severe injury has occurred.
If you were not wearing a seatbelt, you should know that there are many fact-specific judicial rulings on how much compensation should be reduced. Each circumstance is fact specific. Always consult with a qualified injury lawyer.
Please call (780) 760-4878 (HURT) or contact me, Joseph A. Nagy to tell me about your T-bone accident and injuries. We can discuss the steps I recommend to make sure you obtain the compensation you deserve. I offer free consultations, and you are under no obligation to hire me as your T-bone accident lawyer.
Learn more about my team of personal injury experts and how I use personal injury experts to help my clients obtain better compensation from insurance companies.
7 Steps to Find the Best Car Accident Lawyer in Edmonton
Follow my 7 steps to find the best car accident lawyer in Edmonton — the injury lawyer who is right for you.
Learn more ...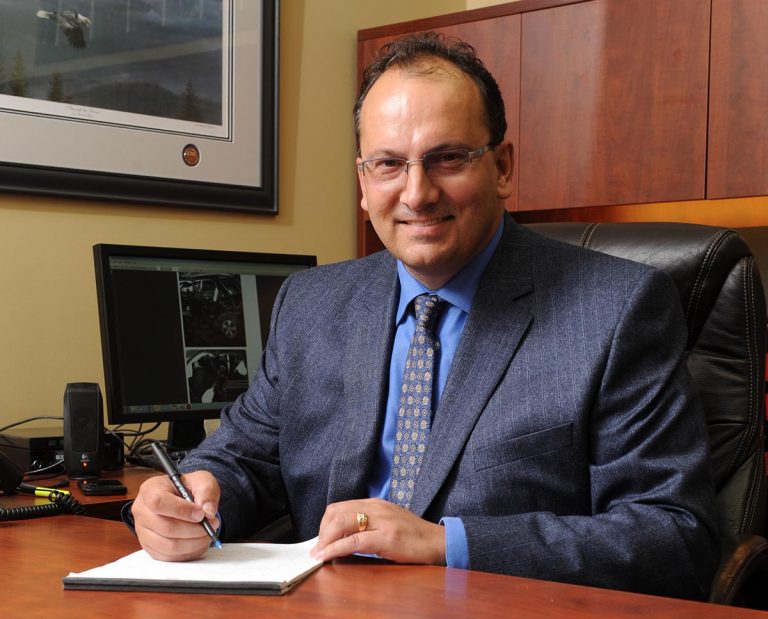 Paul Hambleton
I was broad sided by someone that ran a stop sign and suffered a neck injury along with major damage to my truck. The drivers insurance company was getting difficult to deal with. Joe made the insurance company pay what I thought the injuries were worth, thank you Joe for doing a great job. Professional throughout the process, and was up front with fees and explained everything along the way. No hassles or hoops to jump through.

Joe and his assistant Nicole are kind people and good at what they do, It made the suffering bearable. I would highly recommend to anybody that wants their case handled by the best. Experience and a good reputation goes a long way. Best decision I have ever made.